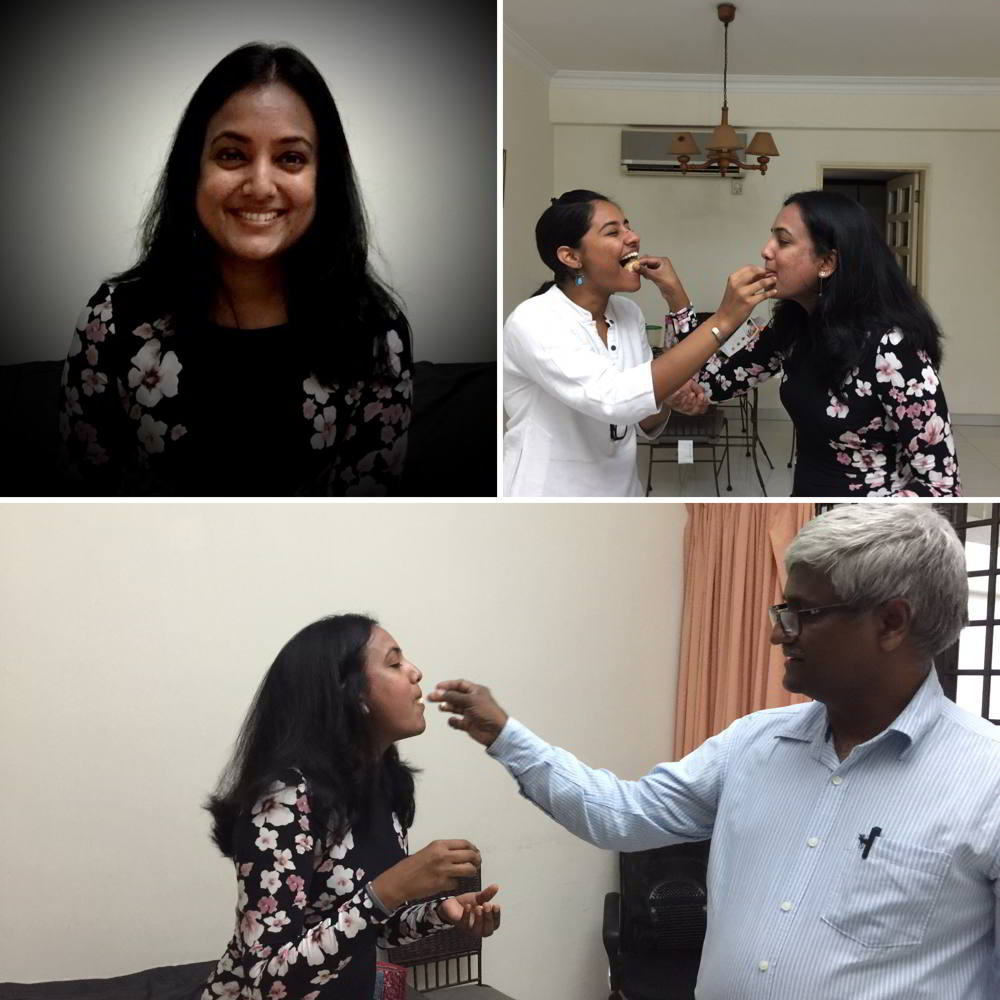 In India, in the most traditional Hindu households, we don't celebrate our birthdays per the date we are born – we usually follow the Hindu Lunar Calendar. I was born on the auspicious full moon day called 'Chitra Poornima' and given that my birthday falls during the summer vacation I used to celebrate this day with my maternal grandparents. They used to perform a grand Sathayanaraya Pooja inviting over 50+ relatives, friends, and neighbors for a grand, divine celebration. Until I turned 16, this was a yearly routine and after my grandmother passed away, this tradition was taken up my by my parents and they religiously followed it. Following her death, I would celebrate my birthday twice in a year. Funnily enough, I had even forgotten what my actual birth date was!
I had always loved my birthday and had made it a point to make my birthday a very special day in my life. I would make great efforts to ensure I had everything new to wear on this day. I would go buy the best clothes and the nicest jewelry – everything inside and out would be brand new. I would start my day by first visiting a Sai Baba temple and then would try and spend my day with all those people I thought were important to me. However, no matter what I did on my birthday, I still remained unhappy and always felt as though there was something missing. I kept yearning to be with that someone special – the special being I was searching for from deep within. I did not know who that person was or what I was missing but I still felt a sort of vacuum and emptiness no matter how good my day was going.
I would always make an effort to dress myself up on my birthday, and always felt like a Goddess. Everyone would praise the effort I had made but in my heart there was always the feeling of emptiness as though I was missing something or someone so terribly. To top it all off, right from my childhood, I had an unfulfilled desire of cutting a cake. My dad never believed in the concept of cutting a cake to celebrate a birthday and inviting friends over for a party. I had always watched my uncle celebrate my cousin's birthday every year with so much grandeur, making it so special. This bitterness would always show up in the form of my feeling incomplete on this day. I guess maybe this is one of the reasons why I wanted to make myself look and feel so special.
The other reason I always felt down was also that I had a practice of celebrating my close friends, colleagues, mentors, bosses birthday in a very special way and somehow that was never reciprocated. I would organize a surprise cake cutting or celebrations for them. I would take a lot of care to try and make a birthday special for someone else – like for one of my mentors' birthday I went to the extreme of going to the person's place right in the middle of the night so that at 12am they could cut a cake. I used to do a lot of such crazy things. I believed in making someone feel special on their special day and giving them all the happiness. But when it came to me there was just never any reciprocation.
In 2010, I had just moved to Singapore and that was the first birthday I was to celebrate after coming under the tutelage of my KrsnaGuru. It would also be the first time I would celebrate my birthday alone as I didn't know too many people in Singapore. For the first time in my life that year, I didn't wear any new clothes, or jewelry. I had to go to work as I had just joined IBM Singapore and on that particular day, I ended up working late hour as I had to prepare for an important review. I still remember being in office till 8pm and realizing that I had even forgotten that it was my birthday. I called my Master later that evening to tell him how my ego had been crushed.
When I met my Master and started on this journey of Spiritual the first thing I had to learn to overcome was the 'body'. One should not give undue importance to one's body, mind, and sense or to the individual ego. When my Master learnt about the expectations I held for my birthday, he did not say much. From then on every single year, especially on my birthday, I would either end up crying for something or the other, maybe sometimes due to a fight with my Guru.
It had always been my belief – the birthday myth – that on your birthday, you should never cry or feel sad on this day and everyone in the world you believe to be close to you should wish you and make you happy with some beautiful presents for sure but all that vanished once I began my Spiritual journey. In order for me to overcome this myth the Lord's nature would end up creating a situation where I would either fight or cry because of a firing from my KrsnaGuru. It is only in 2012 that I began to understand why he did these things and instead of fighting back when provoked, I would be silent. A Guru's job is to push his student to their highest limit and see how well they fare whilst applying the knowledge taught by the Guru. Since then every birthday has been a wonderful one as my KrsnaGuru has ensured He is with me on this day.
I still remember in 2013 I had a strange experience. My master insisted that he wanted to shop for some dress for me but unlike the normal times I was totally averse to buying anything or doing anything. When I least wanted anything he would then keep that which I did not want and this was done so that I am able to have equanimity of Mind.
This process is ongoing until I don't become the knowledge myself. The most important thing to know is that this body is only a tool in the hands of the Lord. We have been bestowed with this Human birth so that we can be the best instrument in the Lord's hand to serve his purpose and attain Him in this life. Other than this there is nothing else for us to achieve and it is our duty to avoid becoming a part of the rat race everyone is running driven by lust and greed. So I would like to offer my heartfelt thankfulness to my KrsnaGuru for this beautiful human birth and also to the parents of this body who have taken the trouble to bear me in their life.
As I continued to evolve, in 2015, I had the most unforgettable birthday and a very beautiful thing happened. My sister, who is also my protégé, my closest friend, my 'co-founder' and most importantly my spiritual child, happened to surprise me with a cake. For the first time in my life I cut a cake on my birthday without me asking or desiring for it and it meant a lot to me as my Master made it so special for me. Just his presence was good enough to fill my entire being with His Love and Bliss.
This was also the day I received the most precious and priceless birthday present. This present was given to me by my sister which is a testimony that she wrote about me. To me it was the words of my Lord using her to convey it to me. In that she had very beautifully articulated who I truly am and how I should never forget my responsibility towards her and my entire creation. When I read that I cried profusely and thanked my Krsna for giving this gem in my life. Whenever I get angry and my mind comes in I read this letter which I have placed it in the shrine which helps me to calm down and never to forget who Truly I am. And come what may I fulfill my responsibility towards her. A true gift from my KrsnaGuru, with that I am now awaiting my this year's Birthday Surprise! Happy Birthday to me J
With the grace of my Master I have been able to pen this most wonderful experience in a string of words. Thank you for reading and do watch out for my next write-up about 'A message from Krsna – Everywhere with You'.