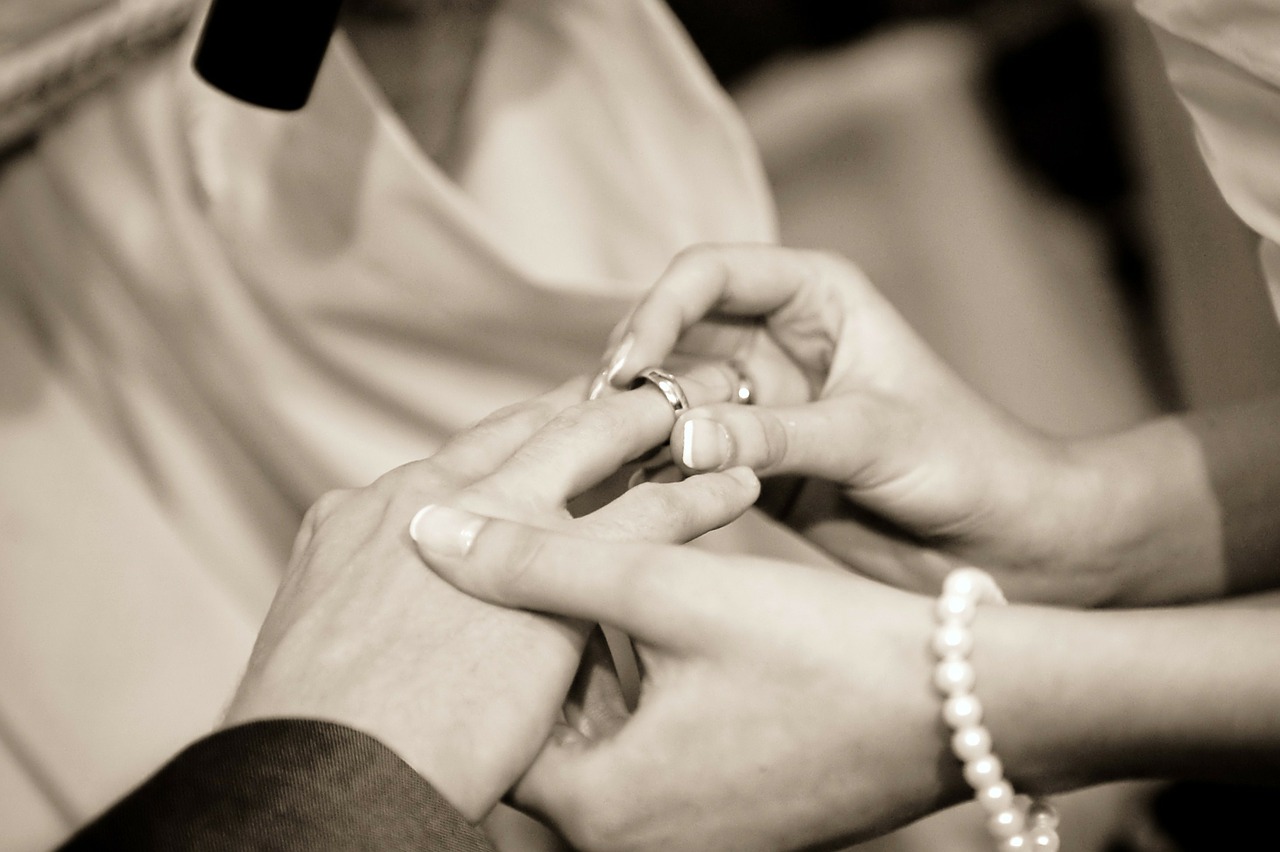 How many days can you have a wedding? How much festivity can a person take in? How many drinks can you gulp down? How much sex can you enjoy? How many years can you continue to live for your little self? Take a hold of yourself now and think about it!
The marriage lasts only till the consummation night. But is there one? You have already consumed and slurped it down. So what are you getting at? A sham for the world or are you deluding yourself into thinking that there is a pot of gold at the end of your bachelorhood? Man, you are getting into a bigger trap than you can imagine. The tantrum of your spouse or uncouth behavior that they haven't exhibited so far! The loud farts, the nose digs, the ball scratches or just the plain dirty overused undies! Her period pains, the loud groans, the lingerie thrown all over, the oversleeping, not having any clue how to light the gas stove!
Are you both ready for this game of acceptance of each other. And then the anxiety and panic attacks. Wow! The list is endless. So you ready for this my man/woman?
Now I haven't yet told you what comes next. The missed period. Of course, the baby may be on the way. You aren't even sure what you gotta face. The puking, the visits to gynecologist, the ultra sound, the sad and dazed faces, sometimes completely exhausted ones too. You want to see all that? Yes! The doc tells you way too much. You feel you are bombarded with so much information and then again you should read Spock!
The baby arrives and your nightmare begins. Actually your night mares. You can never sleep when you want to, the baby keeps you on toes. Awake like the owl.
Few years away you gotta pay hefty fees. You are still seething at the maternity expenses and later how much you spent on baby foods and tiny clothes, diapers and lotions, pediatrician and hospitals, transportation and fancy baby carriers!
The school finding is a very big exercise and then the money transacted. You can have multiple vacations. Oh! That reminds me. The vacations! You were free bird and hopped on to your bike and drove away. But now the luggage you gotta carry is just not within airline limits. You will always end up paying extra luggage.
As years go by the plethora of issues grows exponentially and you will be drowned by payments to meet. Unheard of expenses and piles of useless information. Imagine doing the homework to housework, paying bills to doing laundry, picking up kids to taking the brats on a holiday, attending parents day to teachers day, some godforsaken feast to tsunami victims to be donated to. It's an endless pocket pinching exercise. The college fees to girlfriend or boyfriend issues. Contending with impossible lgbt or religious issues to simpler ones about weird hairstyles or tattoos.
Now were you ready for this or did I just dream it up for you. Someday you will have to face all these devils and more, now that you have decided to marry and put your head in the guillotine!
Remember with marriage comes big responsibilities and endless instances of learnings.
Are you ready for all these things. Marriage is just not a bed of roses or a cakewalk. It's struggle and tearful learnings.
So don't get in there with eyes closed. Know you are making the future. Be responsible. It's an endless journey into more karma and future lives. Not only yours but becoming responsible for others karma too.
Now that you have understood what it means, go walk. Take the plunge. Your future awaits you.
Image Courtesy by pixabay